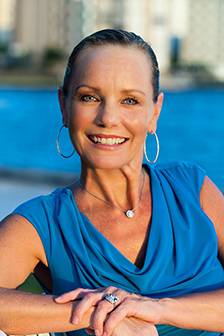 If you enjoy interesting art and great food I have the perfect afternoon for you.  If you aren't sure you enjoy "interesting art," then you definitely have to try this.
Start with a visit to this 5th St. Rosemary District gallery, Alfstad& Contemporary.  They are not your mother's art gallery!
Alfstad& Contemporary mission is "'Reimagining How to Make and Market Art,' using digital technologies to help artists communicate, collaborate and reach audiences, Alfstad& is exploring innovative ways to produce and promote art. The goal is to create a new art business model – and build a brand recognized around the globe."
They just opened their newest show, Rob Tarbell: Smoke Screens and it looks really exciting!
Call for hours, 941-366-6400.
And since it's always fun to talk about the art over a glass of wine or cup of coffee, afterwards go directly next door to Lolita Tartine for a bite to eat, drink or even a meal.  Lolita Tartine offers a delicious menu of simple, French Bistro classics. (Their escargot and French Onion Soup – Escargot Feuillete and Soupe a l'Oignon Gratinee – are AMAZING!)
Lolita Tartine serves breakfast, lunch and dinner.
Hours :
Tue-Thu 8:30 am – 9:00 pm
Fri 8:30 am – 9:30 pm
Sat 9:00 am – 9:30 pm
Sun & Mon – Closed