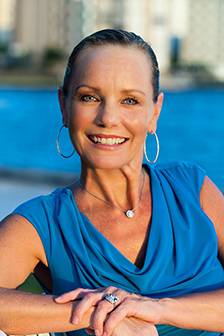 Yet another reason why living on the Suncoast just keeps getting better!  Realize Bradenton has mounted the newest PopUps for Purpose exhibition, See Me, Hear Me.
The #SeeMeHearMe public art series showcases 23 Millennials and their ideas for our community's future.
"See Me, Hear Me," part of Realize Bradenton's "PopUps for a Purpose" program, showcases 23 Bradenton-area millennials (men and women between the ages of 18 and 35) in black-and white-portraits. The portraits are exhibited in four spaces in downtown Bradenton through September 30 in the windows of the Bradenton Herald, Manatee Chamber of Commerce, Manatee County Administration Center and at the Downtown Bradenton offices of Fawley Bryant Architects.-from www.941CEO.com
What is PopUps for Purpose?
"PopsUps for a Purpose, an experimental series in creating vibrancy in innovative ways. This unique series of eight popup style events spanning from October 2015 through May 2016 will temporarily transform outdoor spaces into places for conversations on local topics in downtown Bradenton. PopUps for a Purpose aims to activate people and places to accelerate community engagement amongst the 18-34 year old population, commonly referred to as the "Millennial" generation."-from www.realizebradenton.com
Check it out for yourself – on display through September 30 in (4) downtown Bradenton locations: