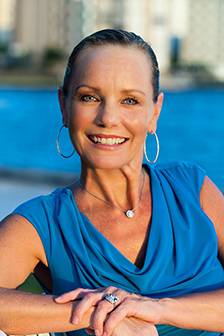 Is it finally time to purchase that dream vacation home in another country  but you're not sure where to begin?  Do you own a property in another country that you want to sell and need a broker with local market expertise who has earned the same highly regarded reputation as Michael Saunders & Company?
Let me help.  I can assist you in achieving your real estate goals almost anywhere in the world.
We are a member of an exclusive, yet extensive world-wide network of brokers – Leading Real Estate Companies of the World (Leading RE).  We partner buyers and sellers with agents who meet the same high standards of a Michael Saunders agent through our association "with 500+ 'best in class' companies from around the world." 
Leading RE is an invitation-only network for whom entry is based on "the unparalleled performance and trusted relationships that result in exceptional client experiences." Basically, other brokers around the world – similar to Michael Saunders and Company in quality, reputation and success – have joined forces to create an important network so that we can rest assured knowing we are only referring our customers to the best.
"As the world's largest network of market-leading real estate brands, we require standards of excellence that extend beyond sales marks"
Click on this link to learn more about Leading RE including a description of our global reach and high levels of sales and market share, then contact me so I can initiate the process.
I am Local.  I am Global.
*Image from Wisdom Tree Investments