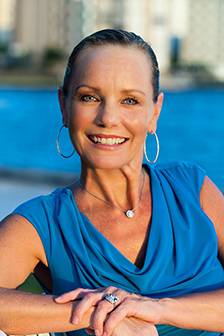 For last month's blog post I wrote about our affiliation with Christie's International Real Estate for marketing your luxury property.  The great news is that is only one of our powerful networks for helping you meet your real estate goals.  We are ALSO an affiliated member of  Luxury Portfolio – the exclusive, luxury arm of Leading Real Estate Companies of the World.
Our membership in Luxury Portfolio International allows your luxury listing to marketed to the right buyers around the world.  The website presence alone provides invaluable exposure:
Website stats:
3 million+ high-net-worth visitors/year
Traffic: 200 countries/regions/month
9 languages & 60+ currencies
Website demographics:
Household income: $1,321,000
Mean Value Primary Home: $3,823,000
Mean Value Second Home: $5,274,000
Aren't they the buyers you want viewing your luxury property?
To get a taste of luxury, peruse our region's listings on their website including the newest on market, $26M Serenissima, on Longboat Key.
By the way, did you notice we are the only local broker represented?  That is because Luxury Portfolio only allows one partner per region and we are the one along the Suncoast.
Yet another reason to partner with a Michael Saunders agent.
Contact me today to discuss your real estate goals.