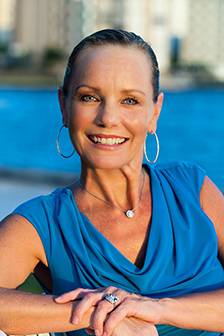 With all the talk of "Best Beach" and "Cultural Coast," it can be easy to miss some of the other, equally fabulous Sarasota offerings.  Here's one you SHOULD NOT miss – a performance of the Sailor Circus Academy.  Billed as the "Greatest 'Little' Show on Earth," the academy is America's oldest youth circus, and it truly is a great show!
I recently attended the "High Flying Holidays" show and I was blown away.  I also attended two other shows in the past and was equally awed.
The performers range in age from 8-18 yet their talents and showmanship bely their young age.  All of the circus acts you expect to find are there – clowns, trapeze artists, jugglers, tight rope walkers and among others, a debut of "slack rope" walkers.  But that's not all … unicyclists, stunt roller skaters, stilt walkers, and more amazed us for 2 hours.
And yes, there is popcorn, cotton candy, souvenirs, etc.
It's the real deal.
If I never attended a "professional" circus again, it would be okay.  The academy is part of The Circus Arts Conservatory founded and led by circus pros Dolly Jacobs and Pedro Reis, and this means you get a top-notch show.  The youth at Sailor Circus check all the boxes for a "circus fix," and I left the show feeling inspired and impressed.
For more information and upcoming performance schedule, click here to visit their website OR for more information about Suncoast real estate, call me today.