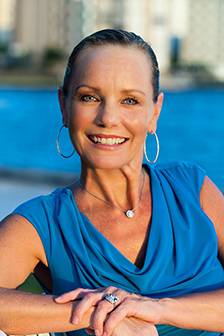 Gucci.  Chanel.  Lamborghini.  Patek Philippe.  Four Seasons.  Christie's.  Names we all recognize, but more importantly, names we correlate with luxury and quality.
Don't you want potential buyers of your luxury home to make that same connection when they see the Christie's International Real Estate sign displayed on your property?  Better yet, don't you want the right buyers finding your home when they peruse luxury properties for sale on the Christie's International Real Estate website?
Michael Saunders &  Company understands this power of brand recognition and that is why we choose to partner with Christie's International Real Estate for our luxury listings.  We know that marketing your home, especially your home, involves much more than just placing the listing in the MLS.  We customize and implement a layered marketing plan suited to the right segment of buyers who are looking for an exclusive property suited to their tastes and lifestyle.
As an affiliate broker with Christie's International Real Estate we are one –  the ONLY one in our area –  of an exclusive  network of worldwide brokerages who has earned the invitation to bear the Christie's name and subsequently harness its branding and marketing power.
Extraordinary Art. Exclusive Homes.
*Why Christie's?
No other luxury real estate business shares common ownership with a fine art auction house. Christie's International Real Estate has the unique ability to extend to buyers and sellers of real estate the expert service that Christie's art clients have trusted for centuries. Through this powerful connection, we open the door to an extraordinary global audience of high-net-worth individuals.
The World's Top Brokers
The successful sale of a luxury property begins with the right broker. Christie's International Real Estate has made that selection process easier for you. Firms invited to our exclusive network must exceed our stringent standards based on trust, discretion, and excellence, and demonstrate continued success in luxury property sales.
Global Access. Local Expertise.
With more than 32,000 professionals working from 1,200 offices in 45 countries, and a presence at many of Christie's 53 offices and showrooms worldwide, we offer an incomparable level of tailored service and global visibility. Our unparalleled reach—and our established connections with affluent individuals—can help find the right buyer for your property, whether they are halfway around the world or living right next-door.
Specializing in Luxury
We focus exclusively on luxury residential real estate. With more than US$118 billion of residential real estate sales in 2015, our Affiliates hold numerous records for top property sales worldwide. By choosing one of our Affiliates for your real estate needs, you can be confident that you have chosen a brokerage that has earned its place in the luxury real estate arena locally, as well as internationally.
*copied from Christie's International Real Estate website
Michael Saunders & Company AND Christie's International Real Estate – when only The Best will do.