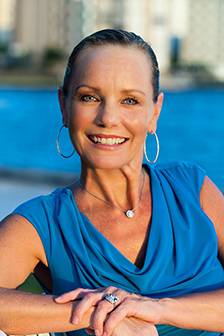 Everyone knows Sarasota as the Culture Capital of Florida, but did you also know, "Last year in American Art Collector magazine, Sarasota was identified as the 'new art glass mecca' due to the collections, museums, art centers, galleries, and the growing number of artists working with glass that now live in the region. Contemporary Glass has become an exciting focus along the Gulf Coast…"
Check out all of the venues to enjoy the art, special exhibitions and events and article on the topic …
Art Glass Weekend at Longboat Key Center; Jan. 28-31, 2016; Click Here for details.
Chihuly Collecton – Visit the Morean Arts Center in St. Petersburg to view this "stunning, permanent collection of world-renowned artist Dale Chihuly's unique artwork…" Click Here for details.   Not Sarasota, but still The Suncoast.
Hodgell Gallery – Inspired pieces of art glass for sale at this Sarasota Palm Ave. gallery. Click Here for details.
New Ringling Pavillion to Showcase Donated Art Glass – "a proposed groundbreaking in January or February 2016. Construction should take 12 to 18 months…" Click Here to read article.
"Nature in Glass" exhibition – "Ringling College Presents Nature in Glass from the Basch Collection; A Selection of Nature-Inspired International Glass Art on Display in the Basch Gallery." On display, January 9 – March 19, 2016.  Click Here to learn more.
"Glass Art Gets Its Moment at Sarasota Galleries" – "This age-old art form is casting a spell on our city."  Click Here to read article.
Know of more events or venues to enjoy art glass?  Please let me know …
*Image from https://sarasotamagazine.com/2015/03/02/glass-art-sarasota/