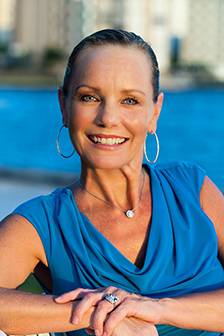 Want to know the current market value of your home?
If you are like many consumers you will visit one of several consumer websites to do this.  It seems so easy … you just put in your address and Voila – a number appears.  It was easy, you didn't have to clean your home and you didn't even have to get out of your bathrobe.  I get it.  I love the internet with its endless offerings to make my life easier and more convenient.
BUT … those websites don't know about those upgrades you did; they don't operate on the most current market data and they assume all of the homes in your neighborhood are basically the same.
That makes their numbers questionable  at best.  To be fair, sometimes the websites get it right but usually they don't.
Want a better way to get an accurate value?  Call me.
I offer a complimentary market analysis. I use up-to-date, accurate sales data that includes active, pending and sold listings.  I visit your home to see first-hand how your property compares to the others and make adjustments to the value based on those observations.  I will bring color print-outs of the other properties so you can see for yourself how your home compares.
Even if you aren't currently considering selling your home and you just want to know, I offer the same service.  If you are considering selling I can also review my listing services.
All of this at No Cost.  Call today for a FREE, No-Obligation Market Analysis.
Get your REAL NUMBER today.